Exchange Hosting Server Support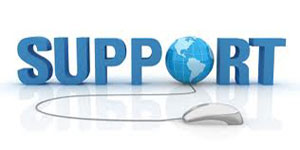 Trijit Web Services (TWS) delivers many support level for hosted exchange services which are as follows:
Exchange Administration Support
Trijit Web Services (TWS) delivers 24x7x365 full hardware maintenance, onsite and technical support. We also guarantee 15minutes Response Time to keep up our 360&deg care support.
Full Exchange Monitoring
Trijit uses best web based monitoring tools for its web sense exchange support. TWS network operations team provides 24xForever support in which our customers given the name as "Legendary Support".
Hardware Procurement and Deployment
Trijit Web Services (TWS) administrator team will order the necessary hardware components and build your servers just to meet all your specifications. The same team will then deploy your server into the Data Center network as well. We guarantee our customers server that we always keep spare parts and extra servers on site in the event we need repair or replace your server and upgradation process.
Network Infrastructure
Trijit Web Services (TWS) team will fully manage all our customers aspects which are needed to share in our robust and scalable network architecture. This in which also includes routers, switches, any detection, redundant bandwidth providers and redundant power systems.
Security
Our TWS expert consultants develop customized security methods that will ensure the integrity of all our customers server.