Careers in Trijit Web Services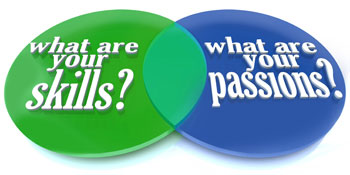 Career at Trijit is always a great exhibit to IT opportunities and rewarding since Trijit Web Services (TWS) is one of the highest standards IT Infrastructure Data Center Company in USA and growing across the world. Trijit offers you not only a challenging job in this fast moving business world but also a conducive work environment to explore all your potential talent.

LIFE AT TRIJIT MAKES YOU FEEL HAPPY!

Working in Trijit always gives you a chance to live your dream life. Trijit is one of the leading company in the internet world with its data center and managed services enterprise business which always helps make you a dynamic place to work.

Career Development
Trijit prides to determine that your career path in Trijit will take you as far as you want too, by your development is linked to our works. Our development performance management programmes always help you to keep updated along with getting feedback of all updates.

Work Environment
Environment of Trijit workplace is always engaged and open with high infrastructure along with smooth working facilities. As we all know teamwork is the key point to any success, Trijit always follows it. Trijit workplace environment definitely enables you to work with dynamic people for getting together and exchanging Trijit's business ideas for Trijit development and also encourages its employees to make fun and getting serious about it to keep working life healthy.

Benefits
Working in Trijit gives you a lot of your career opportunities to explore yourself in the IT sector and also benefit from promotions based on your performance and skills to take on greater responsibility in Trijit. Trijit promises you to build your knowledge through a wide range of training from a Trijit Corporate Trainees always when it's necessary for you. Working in Trijit allows you to make important working contact with top IT experts who always work with you to help you reach more than your potential.


Current Openings at Trijit Web Services (TWS)
Windows Engineer - L2 / L3
Job Code:
T377
Location: Delaware
Timing: Rotating Shift
Linux Engineer - L3
Job Code:
T194
Location: Delaware
Timing: Rotating Shift
MS Exchange Administrator - L2 / L3
Job Code:
T283
Location: Delaware
Timing: Rotating Shift
SAN Administrator - L1 / L2
Job Code:
T443
Location: Delaware
Timing: Rotating Shift
Cisco Network Engineer (CCIE)
Job Code:
T589
Location: Delaware
Timing: Rotating Shift
PHP, Mysql Developer
Job Code:
T643
Location: Delaware
Timing: General Shift
Sales Manager
Job Code:
T136
Location: Delaware
Timing: General Shift
Solutions Architect - Team Lead
Job Code:
T744
Location: Delaware
Timing: General Shift