Hosted Microsoft Lync Server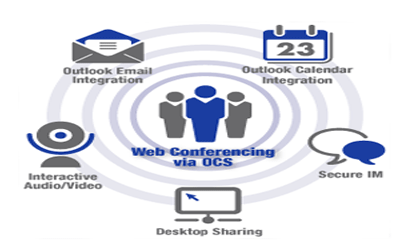 Lync Server provided from Trijit Corporation is the back-end server infrastructure that we host in the cloud for your company. Microsoft Lync is an enterprise-ready unified communications platform. Lync connects people everywhere, on Windows 8 and other devices, as part of their everyday productivity experience.

Our Hosted Lync Server solution is a new hosted service that delivers streamlined communications for your enterprise or organization so that you can find and communicate with the people from your applications.

Hosted Lync is built for business professionals who are on-the-go, Lync connects people in new ways by providing instant communication, status information on co-workers, and integration with Outlook.

Our Lync servers provides a consistent, single client experience for presence, instant messaging, voice, video and a great meeting experience. Lync 2013 users can connect to anyone on Skype, enabling rich communication with hundreds of millions of people around the world.

Trijit Web Services (TWS) delivers a several featured plans for Hosted Microsoft Lync Server which make easy to connect and communicate with other employees or customers of your business through your application.



Our Hosted Lync Service is feature rich and can provide your company with the full product functionality if required:
Secure Instant Messaging
Audio/Video Conferencing
Data Collaboration Sessions
Desktop and Application Sharing
VOIP Phones - Polycom, Aastra
Telephony Intergration (Enterprise Voice)
Dial In Conferencing
Communicate with Customers/Partners
Public IM Connectivity
Google Talk/Jabber Connectivity
Click to Call from Outlook and other Microsoft Office Applications
Forefront for Lync Server (Security)