Carrier Neutral Datacenter
Trijit Web Services (TWS) is a Carrier neutral datacenter Services Company provides flexibility to work with multiple carriers providing better geographical spread for connecting customer branch location to the hosted location. Further redundancy can be built across multiple carriers to ensure higher uptimes.

Our carrier neutral data center goes beyond providing space and facilities for your IT infrastructure (applications & content). It also provides you with easy connectivity to the widest choice of carriers (Fixed & Mobile), ISPs, Internet Exchanges, Content Distribution Networks (CDNs) and other network service providers to build your communication networks to deliver the optimum end user experience.

Our customers trust our application experts to deliver the right mix of applications and responsive management services for the applications and the associated infrastructure. Our technical experienced team give us an edge in creating flexible, high-performance application environments that are accessible 24x7x365, backed by a 99.99% guaranteed service level agreement (SLA), compliant with regulatory requirements, and ready to grow with your business.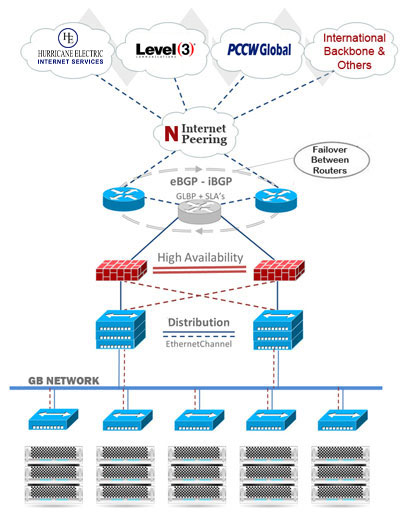 Our carrier neutral datacenter is entirely independent of any network, hardware or software vendor. All the major providers will have their physical PoPs (points of presence) and routers installed in our datacenters which allows our customers' to connect quickly and easily.