Affordable Forex VPS Hosting by TRIJIT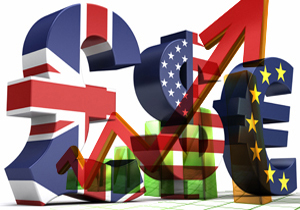 We deliver VPS (Virtual Private Server) hosting for Forex people which allows traders to use the virtual cloud environment on the TRIJIT's Cloud Hosting Servers to run the MetaTrader for your own Forex trading which also give way for choice to brokers. TRIJIT assures guaranteed 100% Uptime SLA and 24/7 expert advisors for non-stop Forex trading through TRIJIT CLOUD Hosting.

TRIJIT also offers a wide range of Forex VPS Hosting plans and pricing which gives best-ever idea on and for your own Forex vps hosting platform, this which also delivers nice security, superb flexibility and reliability. The advantage of the TRIJIT CLOUD FOREX VPS services is that they are delivered using best-ever in-house infrastructure, operating on high performance servers and fully protected using top-class security devices.
"Our Forex Cloud VPS is always online (up and running) where we won't reboot your server for any kind of maintenance during the trading week and it is not even affected by the power outages since hosted on Tier 3 Datacenter and even no need of keep your desktop tuned on permanently in trading hours. If you want to run your expert advisors continuously without the unplanned interruptions then Forex VPS hosting for MetaTrader is what you really need."
TRIJIT can deliver direct network interconnects via private fiber, or BGP peering to minimize latency when accessing Metatrader servers. And this is how we assure guaranteed 100% service availability during trading hours and your VPS hosting service enables speed and reliability.
Please choose our plans and place order if plan suits you or if plans does not suits than kindly Contact us or Request Proposal for your own customized Server.
Get lot more than below stated features from TRIJIT FOREX VPS:
Guaranteed assured Uptime SLA with round the clock tech support
Server protected with security system includes Virus and Spam Protection
All TRIJIT FOREX VPS supports any trading application
Free (1 RDP per VPS) Remote Desktop is delivered (more RDP license is deliver based on your requirement)
Our provisioning team will install any software on Forex server on your behalf based on your requirement
You can get access to your Forex application on our Forex server from anywhere-anytime with internet connectivity
Over the past years, the Forex trading business has successfully assisted Forex brokers to provide their own clients with a cutting edge service and helped them overcome one of the biggest hurdles to implement a Cloud Forex VPS solution for a client base – account reconciliation. With the 100% automation offered to Forex trading brokers, service launch times have been reduced significantly.

TRIJIT CLOUD FOREX VPS hosting service offers 24/7 legendary support includes dedicated CRM for tracking your issue under your services in the organization. You will be having various options to reach our support like through email, phone and live chat with an average 15 minutes response time.
Contact Us to make an enquiry and to see how TRIJIT can assist with your Forex VPS Hosting requirements.