Hosted Instant Messaging Server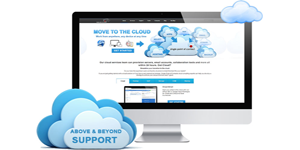 Get the experience of unmatched legendary technical support from TRIJIT for your Instant Messaging (IM) Services.
Migration Support for Instant Messaging (IM)
Migration of Instant Messaging made easy by TRIJIT which allows and supports users of all levels of any organization to avail IM solutions for their business needs with collaborative features.
Assurance on Presence Support
Get the details of your past and present clients on your website with the details of client or employees who are present online of your organization.
Assured turn back in 15 min
Get experience of assured turn back time of 15 min if any issue raises with your Instant Messaging application from the highly trained technical team of the company.
Unmatched technical Support
Get the best of technical support from TRIJIT with a promise of 24x7x365 availability.
Instant Messaging Infrastructure
Speed is what it plays a key role in today's web business and with TRIJIT you get lightning fast speed of data packets delivery regularly monitored with firewalls and other security services.