Support for Cloud Backup and Storage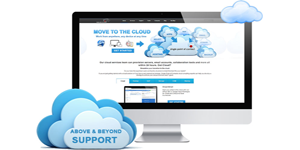 Secure your data on your TRIJIT CLOUD by storing through a secure network which is important for your applications.

Legendary Support includes the following for Trijit Cloud Banckup and Storage Services:
Round the clock availability
Let yourself free from data maintenance worried with our technical support round the clock with a guaranteed turn back time of 15 minutes on any sort of issues.
Train yourself on Basics
Having knowledge about some basic issues makes it easier to manage the cloud storage for any client and TRIJIT gives all the required trouble shooting steps to the clients and makes them understand about their cloud storage for optimum usage of it.
Documentation on Cloud Server Configuration
Know in and out of your Trijit Cloud what configurations you have got and how it is configured for you, with our documentation provided exclusively for TRIJIT Clients.
Data storage and backup solution with TRIJIT SWIFT NETWORK
As TRIJIT having its own swiftly network makes it easy for you to store and backup your data which save your precious time and money.
Data Security on Cloud
Trijit provide high end security to your data on Cloud with Firewalls and advance security systems installed on cloud. Leave all your worries and Store your data on Trijit Cloud.